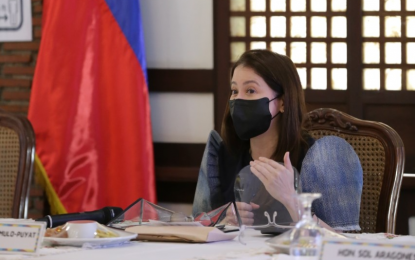 MANILA – The Philippines is set to host the World Travel & Tourism Council (WTTC) Global Summit in the first quarter of 2022, Tourism Secretary Bernadette Romulo-Puyat said Thursday.
The event was supposed to be held in the Philippines in October 2021.
Romulo-Puyat said hosting the event would not only strengthen Manila's position as a competitive meetings, incentives, conferences & exhibitions (MICE) destination in Asia, but also serve as a "major stepping stone" towards the full recovery of the country's travel and tourism industry.
"We are proud to share that the Philippines has been chosen to host the 21st World Travel and Tourism Council Global Summit, which is targeted to take place in the first quarter of 2022," she said during the Hotel Outlook: The Road Back to Business forum.
Tourism Assistant Secretary Verna Buensuceso said around 650 delegates are expected to attend the event, with over 30,000 people participating virtually.
"We're looking at the first quarter of 2022 because we would like to make sure that international borders are a bit easier to navigate so that we get to have more people coming in," she said in the same forum.
The WTTC Global Summit is widely considered the most influential event for travel and tourism professionals and stakeholders, providing opportunities for industry leaders to meet with policymakers and address the most pressing issues faced by the industry.
International tourists
While borders remain closed due to a rise in coronavirus cases, Buensuceso said the department continues to work with partner agencies for the country's eventual reopening to foreign leisure travelers, especially those fully vaccinated.
She said the agency was specifically looking at Asian markets like South Korea, Taiwan and Japan for "specialized charters" that would bring in various tour groups straight into destinations that are already prepared.
"[W]e're looking at also offering protocols that will be a bit more specialized compared to protocols that we have now but this will still have to go through IATF approval in the future," she said.
The global travel industry has suffered a decline of 72.9 percent in international visitor arrivals in 2020. The Philippines, on the other hand, registered a much steeper 82 percent slide from 8.26 million tourist arrivals in 2019 to just 1.48 million in 2020.
Based on its reformulated National Tourism Development Plan 2016-2022, the DOT is currently looking at a recovery period of between two to four years.
"[W]e continue to bear in mind that we must not cut corners in our road to recovery. Throughout the pandemic, we have committed to taking a gradual, safe, and sustainable approach towards recovery. We shall continue on this steady and calculated pace as necessary," Romulo-Puyat said. (PNA)