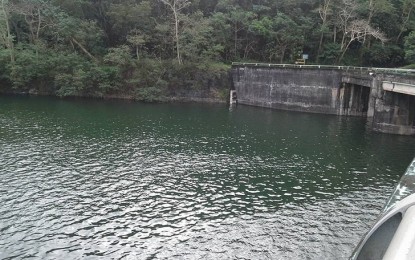 MANILA – The five-year watershed rehabilitation program jointly launched by the government and private sectors in 2017 may surpass its target to plant 5 million trees, an official of the Metropolitan Waterworks and Sewerage System (MWSS) said on Monday.
MWSS corporate communications chief Susanne Sta. Maria said 4,131,326 trees have already been planted in 9,509 hectares of identified denuded areas under the project dubbed as the Annual Million Trees Challenge (AMTC).
"Four years after its maiden launch, AMTC is now on its way to surpassing its targets of 5 million trees," she said in an emailed statement.
She said the stakeholders are committed to planting 1,173831 trees that will be streamed on Facebook live this year.
"We are now on track to hit 5 million trees alongside with its bold plan for the nationwide expansion of the massive tree-planting project, which is set to celebrate its four-year milestones on Tuesday," Sta. Maria said.
The AMTC's watershed rehabilitation program aims to restore the health of seven critical watersheds – namely Angat, Ipo, Kaliwa, La Mesa, Laguna Lake, Umiray, Upper Marikina and Manila Bay – that are crucial in supplying water to Metro Manila and neighboring provinces.
MWSS Chairman and Administrator Reynaldo V. Velasco said the AMTC is now on track for its nationwide expansion.
"Watersheds are not only crucial in the provision of water for agricultural, domestic and industrial purposes. They also serve as habitats to diverse plant and animal species; and play other ecological functions such as flood mitigation. Illegal logging, grazing and mining are some of the human activities that have adversely affected the state of our country's watersheds. Despite the growing awareness of environmental protection among Filipinos, much still needs to be done to raise that awareness to the ideal level," said Velasco, also chairman emeritus of the MTFI.
Velasco said though the MWSS is making headway to achieve water security, the critical statement of the seven watersheds "is a cause for worry."
"Our progress can be gleaned from the increased population being served. To further improve this, we have embarked on water infrastructure projects. More can be done to improve the performance of the water industry sector. Better watershed management will definitely be a key," he said.
The MWSS and the Million Trees Foundation Inc. (MTFI) will hold the Annual Million Tree Challenge Awards and Recognition.
Aside from the recognition of AMTC partners and the country's top water security advocates, the event will also highlight the AMTC scorecard, the showing of the 15-minute AMTC documentary, and the launching of MTFI's FLOW (For the Love of Watersheds) magazine.
It was on Aug. 25, 2021 when the MWSS Board of Trustees approved MTFI to become the official non-profit institutional partner of MWSS for the implementation and expansion of AMTC. (PNA)