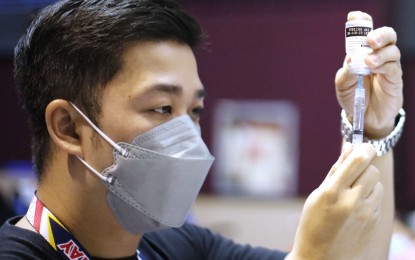 MANILA – The Department of Tourism (DOT) has lauded the initiative of the private sector to vaccinate about 500 tourism workers and their dependents in El Nido.
In a news release Tuesday, the DOT said the workers and 100 of their dependents received the first dose of AstraZeneca on Aug. 16, a "much-needed" boost to the department's vaccine drive in Palawan.
The private sector partners include AirSwift, AC Health, Ayala Hotels and Resorts, Healthway, Qualimed, Ten Knots, and Zuellig Pharma.
The program brings the total number of vaccinated tourism workers in El Nido to 1,761, or 25.16 percent of the total 7,000 masterlisted tourism workers in the municipality as of Aug. 16.
The DOT also thanked the National Task Force Against Covid-19, the National Vaccination Operations Center and the Department of Health for the expected arrival of 15,000 Moderna and 10,000 Sinovac vaccines for the tourism workers in Palawan.
The vaccines are allocated for tourism workers in Coron and El Nido and Puerto Princesa City.
The DOT said the joints efforts of the government and the private sector to inoculate tourism workers and their dependents in destinations like El Nido is key to the reboot of the tourism industry. (PR)